Investment & Financial Services
Glocap has been placing investment professionals since our founding in 1997. Our long history in this space has resulted in a vast and long-standing network of talent and clients.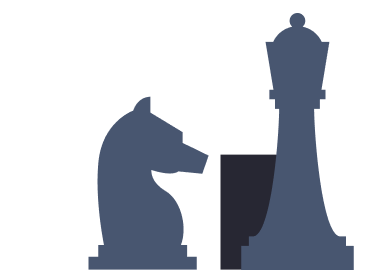 Our Expertise
Given our wide range of coverage both in terms of types of firms and levels of positions within them, we have a great comparative framework in which to evaluate, assess and cultivate professionals. We tirelessly navigate the search, qualification and negotiation processes to ensure that every match we make is both a cultural and skill-based fit. Whether it's the way we pre-screen candidates or amplify reach, our pursuit of making the perfect match is relentless. At Glocap, our tried and true process is designed to save you time.
Hedge Fund
Long Only Asset Management
Private Equity
Fund of Funds/Secondaries
Growth Equity
Family Offices
Venture Capital
Endowments & Foundations
Real Estate
Investment Banks
Diversity, Equity & Inclusion
Boards
Strategy & Consulting
Venture Capital & Growth Equity
Corporate Development
Human Resources & Administrative Services
Legal & Compliance
Accounting & Operations
Digital Media
Fund Marketing & Investor Relations
Endowments & Foundations
Family Offices
Real Estate
Investment Banking & Capital Markets
Fund of Funds & Secondaries/Co-Investing
Asset Management
Private Equity
Hedge Fund
Recent Placements
Senior Associate
Placed with a privately owned, global investment firm
Director
Placed at a leading technology hardware firm
Portfolio Manager
Placed at a leading investment management firm
Senior Analyst
Placed with a leading Institutional Alternative Investment Asset Manager
Managing Director
Placed with an early-stage investor that focuses on Enterprise IT and Fintech
Director of Sales
Placed with a leading mobile data platform
Chief Operating Officer
Placed at a leading global private equity and venture capital firm
Executive Assistant
Placed with an independent, boutique merchant bank
Senior Associate
Placed with a privately owned, global investment firm
Director
Placed at a leading technology hardware firm
Portfolio Manager
Placed at a leading investment management firm
Senior Analyst
Placed with a leading Institutional Alternative Investment Asset Manager
Managing Director
Placed with an early-stage investor that focuses on Enterprise IT and Fintech
Director of Sales
Placed with a leading mobile data platform
Chief Operating Officer
Placed at a leading global private equity and venture capital firm
Executive Assistant
Placed with an independent, boutique merchant bank
Senior Analyst
Placed with a leading Institutional Alternative Investment Asset Manager
Managing Director
Placed with an early-stage investor that focuses on Enterprise IT and Fintech
Director of Sales
Placed with a leading mobile data platform
Chief Operating Officer
Placed at a leading global private equity and venture capital firm
Executive Assistant
Placed with an independent, boutique merchant bank
Senior Associate
Placed with a privately owned, global investment firm
Director
Placed at a leading technology hardware firm
Portfolio Manager
Placed at a leading investment management firm
Senior Analyst
Placed with a leading Institutional Alternative Investment Asset Manager
Managing Director
Placed with an early-stage investor that focuses on Enterprise IT and Fintech